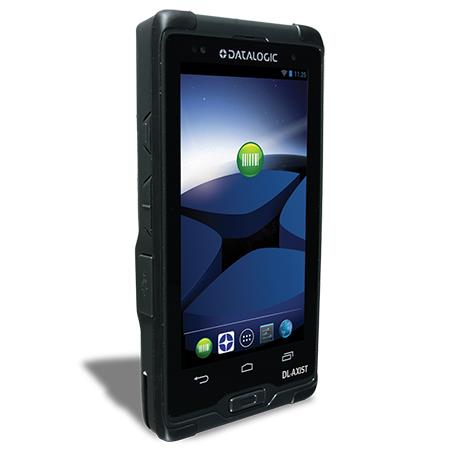 DATALOGIC DL-AXIST ANDROID SCANNER
Suitable for:
Warehouses
Manufacturing & Distribution Centres
Retail & Mobile POS
Stock Management
Assisted Sales & Service
A robustly constructed Android scanner designed and built for busy working environments such as warehouses and distribution centres. With its toughened five-inch screen, this unit is ideal to run the Barcoder 250 Mobile Android App. As ES Consulting's preferred scanner solution, the Datalogic DL-Axist comes equipped with an autofocus camera that has a built-in LED flash, making image capture straightforward – more so given the provision of a scanning window. Code scanning is catered for thanks to an imager making great use of Datalogic's 'Green Spot' technology. Its SoftSpot™ allows a 'soft trigger' that can be programmed to execute a pre-determined task, which is a real timesaver. With an IP67 protection rating it can be dropped six feet - an optional rubber cover provides extra peace of mind. Being 3G and 4G-enabled ensures voice transmission is straightforward too, and its transmitter includes Bluetooth v4.0 with BLE for beacons.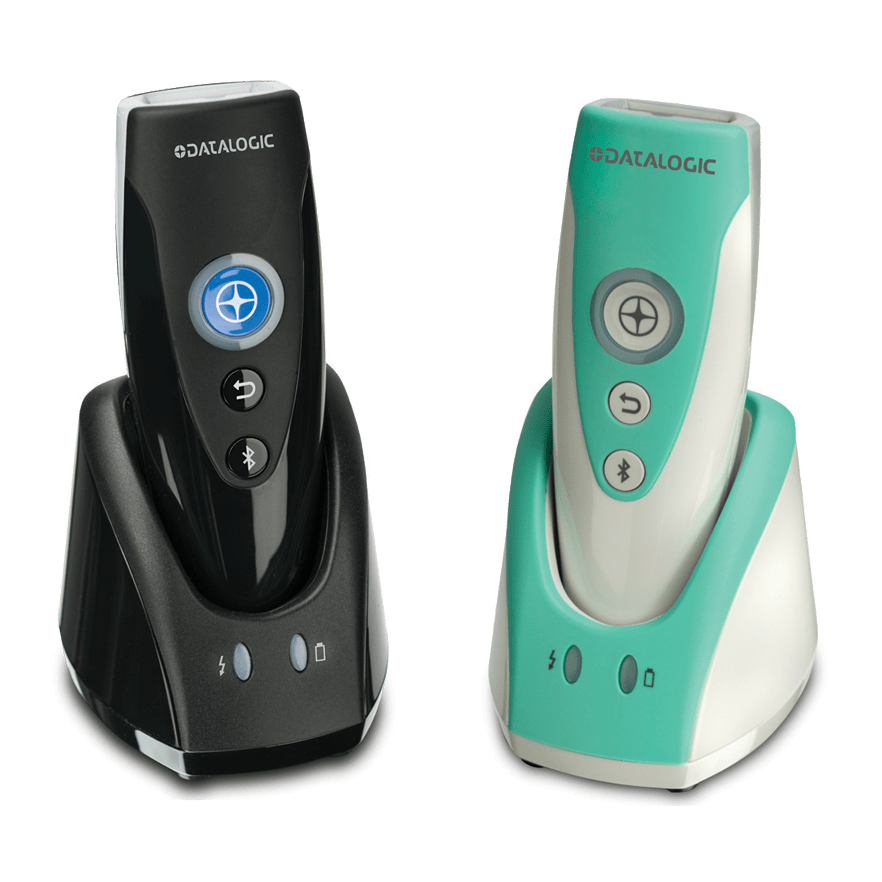 DATALOGIC RIDA CORDLESS IMAGER
Suitable for:
Supply Chain Management
Price Verification
Traditional & Mobile POS
Stock & Inventory Management
Assisted Sales & Service
This ergonomically designed device is a cost-effective solution perfect for businesses who need to keep up with and proactively respond to customer demand. The Datalogic RIDA Cordless Imager is ideal for waste reduction, stock takes, speed of delivery, and keeping costs to an absolute minimum. Using Bluetooth wireless technology, it will pair with any Android, IOS, or Windows Mobile device that runs the Barcoder 250 Mobile App. This makes it an affordable alternative to the DL-Axist. Key features include image capture capability, white illumination, and the market's most efficient aiming system. It's capable of reading 1D and 2D bar codes, including damaged or poorly printed ones, as well as those displayed on the screens of mobile devices. It is armed with batch mode capability that enables it to store 2000 scanned linear codes. Its reading performance is outstanding, and its light weight compact size benefits from a hand-friendly design, which endows the user with all the flexibility they need when operating the device.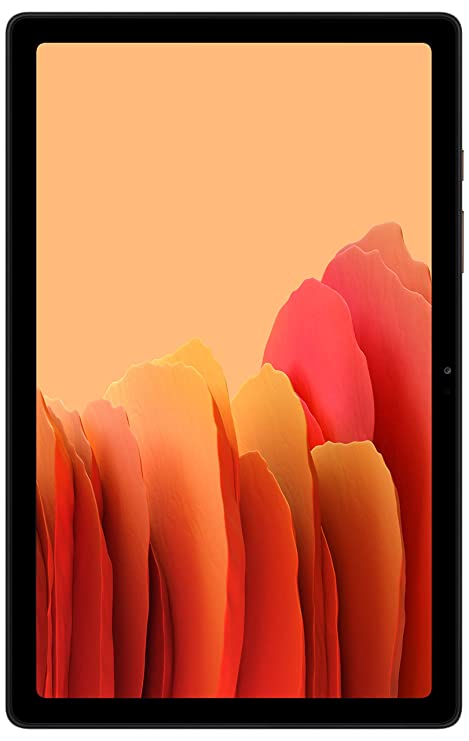 ANDROID MOBILE PHONE/TABLET
Suitable for:
Price Verification
Stock & Inventory Management
Assisted Sales & Service
In some circumstances, all you really need is an Android Tablet or Android Mobile Phone device to run the Barcoder 250 Mobile App. If you genuinely don't need specific specialist equipment, then simply run the app on an Android device that you already have. You can even get one just for this specific purpose, and with the app installed and the device's built-in camera, you have a very inexpensive entry-level solution that can be ideal if you need to process small order volumes. Each device can seamlessly scan product barcodes and process goods in and goods out of the warehouse with complete data accuracy. If an Android device is not enough, don't panic – the situation is easily rectified, and you know it's time to step up to one of the other devices listed here. But if there's truly no need to scale up, at least in the short-term, then you may find the Android device you already own is perfect for your needs right now.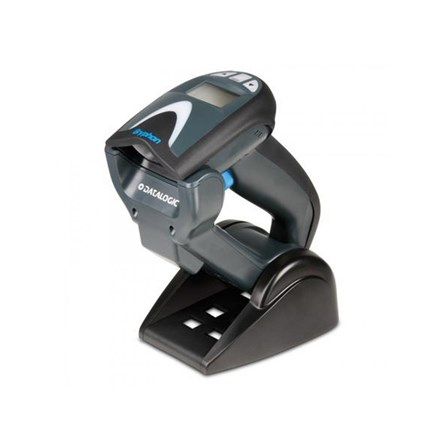 DATALOGIC GRYPHON CORDLESS SCANNER AND CRADLE
Suitable for:
Document Management
Retail POS
Price Verification
Stock & Inventory Management
Assisted Sales & Service
If you're working with Barcoder 250 installed on a desktop machine, the Gryphon Cordless Scanner is the ideal partner technology. Using Bluetooth makes it cable-free and the pallet-friendly Gryphon can scan as many as 325 items a second at distances up to 30 metres (98 feet), with audio feedback for good and bad scans. It transmits that data either to its base unit, or to a commercial or embedded Bluetooth 2.0 compliant device within range. That serious processing power is reinforced with batch mode capability allowing 1200 codes to be stored in memory. It runs on a lithium-ion battery that can handle 33,000 scans per charge, and continues to function while being charged, meaning no wasteful down time. There's a general model (the GBT4130 including Wand Emulation), and an IBM-compatible one (the GBT4110 featuring RS-232 Emulation), depending on the set-up your business utilises. Both offer point-to-point and multi-point transmission.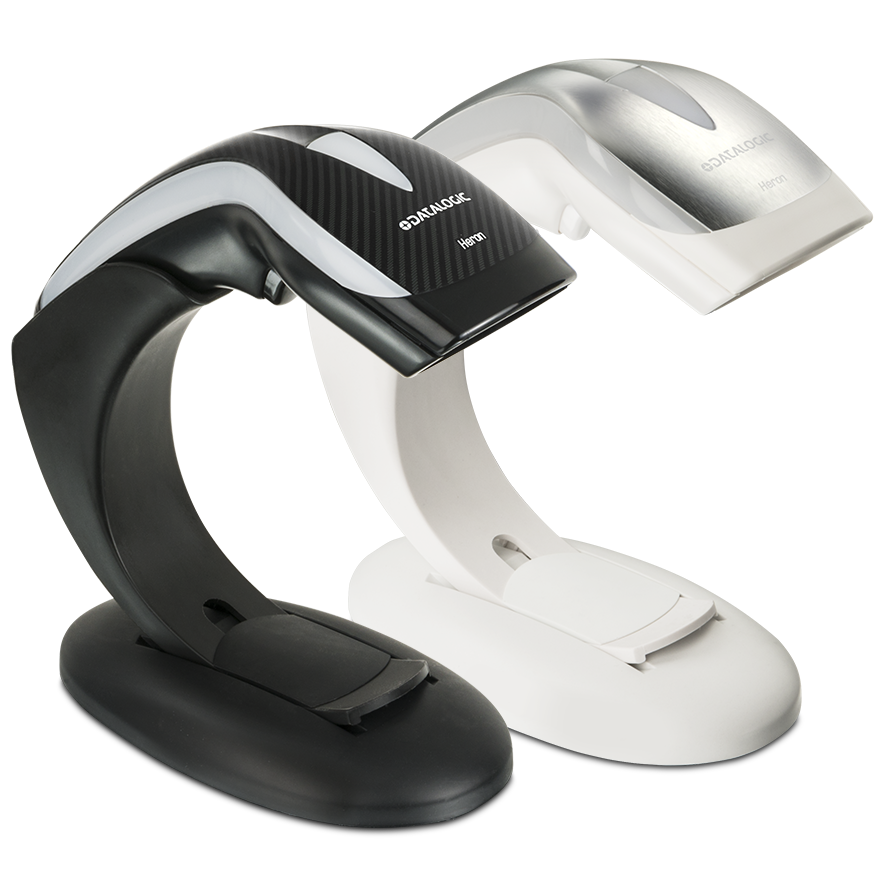 DATALOGIC HERON USB SCANNER
Suitable for:
Document Management
Retail POS
Price Verification
Assisted Sales & Service
Unlike most scanners, the Heron is designed with customer experience in mind as well as features and benefits for the user. It's a stylish device in black or white that connects to your PC by cable. It boasts a distinctive silhouette, changing coloured lights and a selection of audio choices, all in the name of POS branding support. Further customisation to support your brand with logo and bespoke audio and visual material is straightforward. Reading performance is first class, making use of Datalogic's patented 'Green Spot' system that shows an operator just where to scan. The Heron switches between handheld and hands-free mode simply, and will be a valuable asset to frontline staff thanks to straightforward functionality and on-brand look and feel. The multisensory nature of the device is a real asset – strong design, supported by rich polyphonic sound, makes it an ambassador for your business as well as a valuable tool.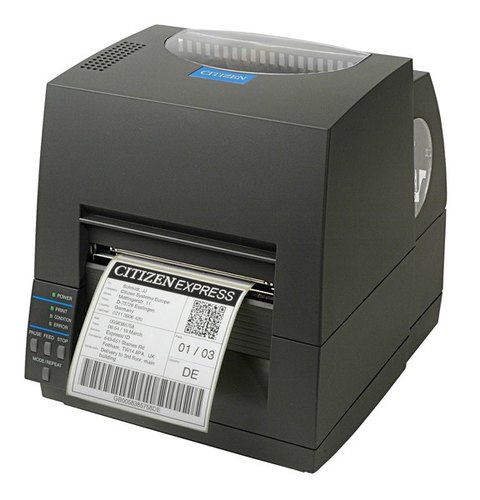 CITIZEN CLP-S621 PRINTER
Suitable for:
Warehouses
Courier
Production & Distribution Centres
Retail POS
Stock Management
With on-demand printing solutions offered by Citizen Systems, fulfilment, distribution, and manufacturing operations can print labels precisely where and when they are needed in real time. The Citizen CLP-S621 Printer is a rugged and reliable printer that's ideal for any kind of barcode labelling, directly from Barcoder 250, and has specific capability with regard to printing thermal transfer labels, which we recommend for longevity and legibility. The unit is cleverly designed, highly efficient and taking up a minimum of space in part thanks to an integrated power supply. It operates equally well with Windows, Mac OS/X, Linux, and cross-emulation enables switching between Zebra ZPL and Datamax, as well as handle data streaming with a BASIC Interpreter. All of that adds up to a printer comfortable across many contexts, capable of printing out paper up to 0.25 mm thick and as much as 118.1 mm wide on rolls to 127 mm diameter at 100 mm per second. The range of ribbon options is extensive, using up to 360 metres inside and outside wound ribbons. Easy-loading is one of the key design principles.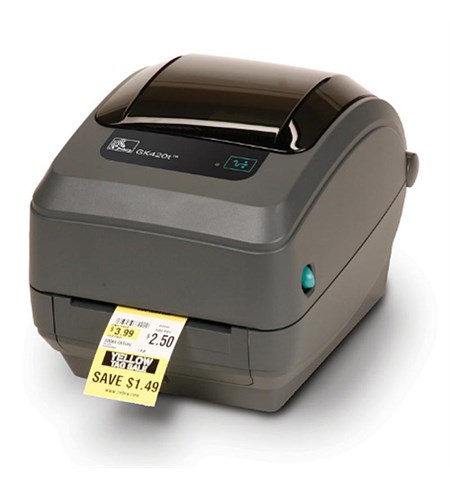 ZEBRA GK420t COMPACT THERMAL TRANSFER DESKTOP LABEL PRINTER
Suitable for:
Warehouses
Courier
Production & Distribution Centres
Retail POS
Stock Management
If Zebra is your printer of preference, our recommendation for thermal transfer printing is the Zebra GK420t model. Network-friendly, it's a highly dependable machine that can print labels up to 104 mm wide at 152 mm per second at 8 dots per mm. The ribbon-loading system is possibly the easiest on the market. 16 bitmap fonts and an additional scalable one are included, and as well as the capacity to work with Asian and other international font kits the system can incorporate user-designed fonts and graphics. Standard memory is 4 MB flash and 8 MB SDRAM. Ribbon – which is easily loaded - has an outside thickness of 35 mm and a length of 74 metres, and there's a 1:1 ratio of media roll to ribbon. All things considered, the system is reliable and versatile, durable and adaptable – qualities that lead us to recommend it, particularly if you're already working with Zebra technology.